Modern Shelf Brackets
There are several types of "modern shelf brackets". In regards to our products, we will rule out our Angle Shelf Brackets, Heavy Duty Shelf Brackets, and reinforced shelf brackets as modern. These brackets are very common and are considered as "traditional shelf brackets". The following are some of our favorite modern designs:
Floating Mantel Bracket
Our Floating Mantel Bracket is mainly used for a fireplace mantel, but can be used for a heavy duty shelf, a wooden bench, or wooden slabs. Basically this bracket can support any piece of wood thicker than 2″.
The Mantel Bracket design involves 2 pieces of steel. A 3/16″ steel plate is used to mount this bracket to a wooden stud. This bracket is designed to be behind drywall, so we recommend using stainless lag bolts to mount the bracket. Since is part of the bracket isn't exposed, you're able to use big strong bolts.
The second piece of steel is a sold steel dowel 3/4″ thick. We weld this dowel to the middle of the mounting plate so the dowel protrudes out from the stud/mounting plate. This dowel comes in 6.5″, 8.5″, 9.5″, and 12.5″. We make these brackets with an extra .5″ in length because you need to take the drywall into account.
When this mantel bracket is installed, measure the distance between the brackets and mark drilling locations on the rear of the wood slab. You may then drill holes in the back of the slab so the dowel simply slides into the wood slab. To secure this application, we recommend putting a small amount of epoxy to hold the wood to the bracket. This will present the mantel from moving, but it can be pulled off if needed.
Floating Shelf Bracket
Have you ever wanted to install floating shelves without removing drywall? Do you find some shelves that you want to convert into "floating shelves"? Our Floating Shelf Brackets are perfect for a project like this. You don't need to buy floating shelves out of the box. You may use these brackets and find the perfect shelves for your home separately!
A "Floating Shelf Bracket" suspends a shelf without being visible. These shelf brackets have flat bars that slide into the back of the shelf to be suspended. The best part about this bracket is it doesn't need the drywall to be removed! If the shelf supports a low or medium amount of weight, this 1/4″ thick bracket is the perfect option.
We sell floating shelf brackets in 10″ increments. From 20″ all the way up to 70″, we have the perfect size for your next home renovation project. The bracket doesn't need the be the same length as the shelf. You can have a few inches of space from the edge of the shelf to the edge of the bracket. You also have the option to use multiple brackets to hold a shelf.
When you're installing these shelves, you need to drill holes into the back of the shelf. We recommend marketing drilling spots on the back of your shelf once you receive the brackets. To make sure you drill straight holes, we recommend also using our Drill Guides. Our drill guides screw to the back of a shelf and you drill down a 2″ pipe. Since you drill down the pipe into your shelf, it will be perfectly straight. This will allow your floating shelf bracket to slide perfectly into the back of the wood shelf.
Lip & Hook Shelf Bracket
Our Lip Shelf Brackets and Hook Shelf Brackets are a similar design, just the mounting plate is either above or below the shelf. Both brackets are a right angle or 90 degree bracket concept that supports a wood shelf. A clear identifier to these brackets, is they both have a 1″ lip on the end of the protruding side. This lip will hug the shelf and prevent it fron falling off the shelf. We also add mounting holes on both sides of the bracket, so you're able to secure both ends of the bracket.
To ensure this bracket will fit your shelves, we add about 1/4″ of extra space to the length. Wooden shelves are not always cut perfectly and this extra space should give you enough room for error.
We like to recommend these J Brackets for kitchens and laundry rooms. Since both rooms have shelves that constantly have objects taken on and off them, this brackets will secure the shelf firmly. The worst scenario would be if you put a rack of plates on a shelf and it comes crashing down. These J Brackets hug shelves and secure them more reliably than traditional angle brackets.
Heavy Duty Floating Shelf Bracket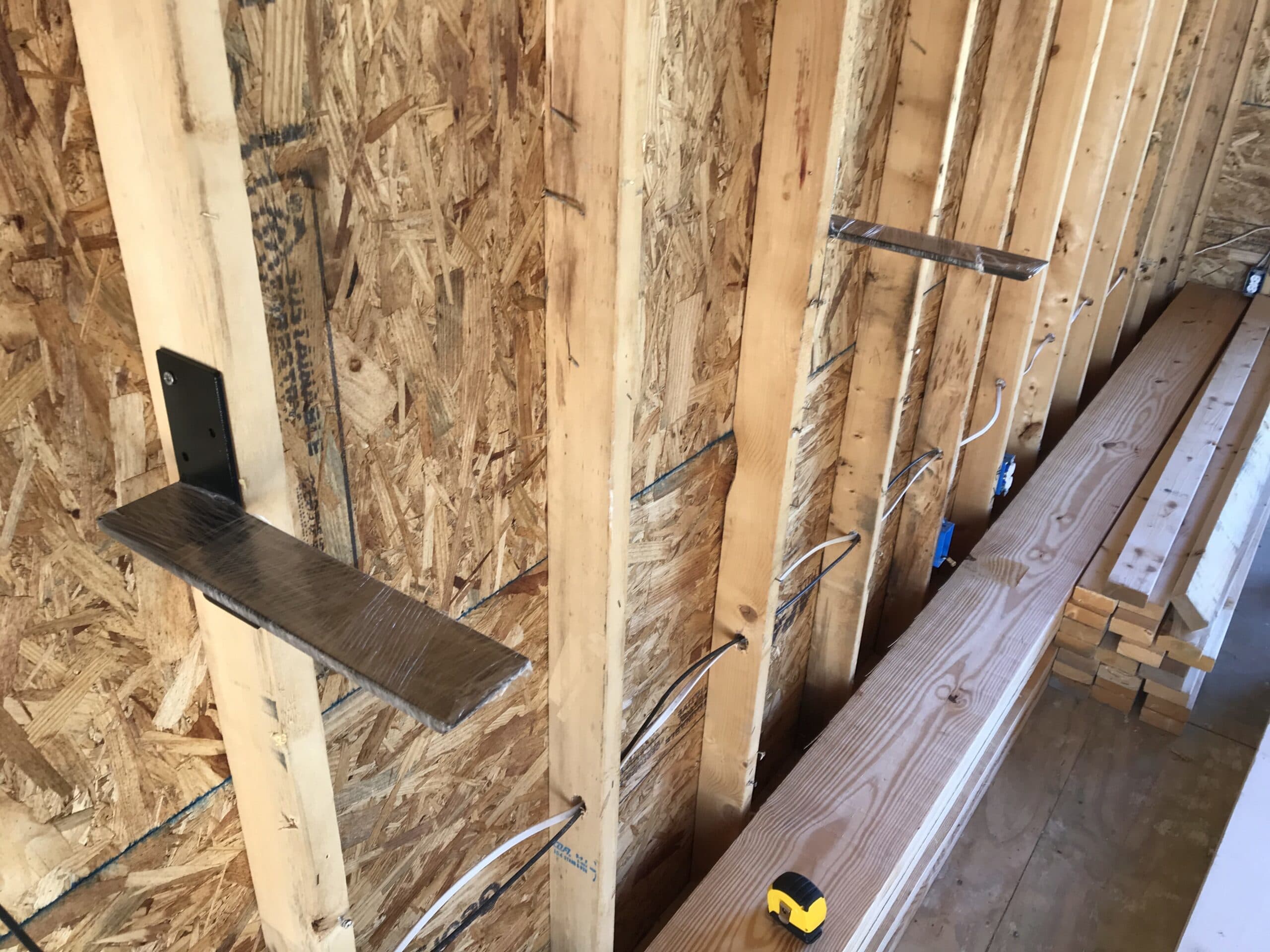 When installing floating shelves, you want to check the weight of the shelf and objects it's supporting. If the shelf is supporting over 100 pounds, we recommend considering a heavy duty shelf bracket.
Just like our fireplace mantel brackets, Heavy Duty shelf Brackets install to the long side of a wall stud. We have both left and right side options, so you can fit into tight areas. Once the bracket is installed, apply your new drywall over the bracket so the only thing showing are protruding 2.5″ wide steel bars.
Once the drywall is installed, you may lay your shelves on the bracket. You can use this bracket as just a support and lay the shelf on top, or you can have an optional mounting hole on the bottom. This gives you the ability to mount a small screw into the bottom of the shelf so it's secure and doesn't move. Once your shelf is in place, you're done and can support a couple hundred pounds of weight capacity!
Tiered Shelf Bracket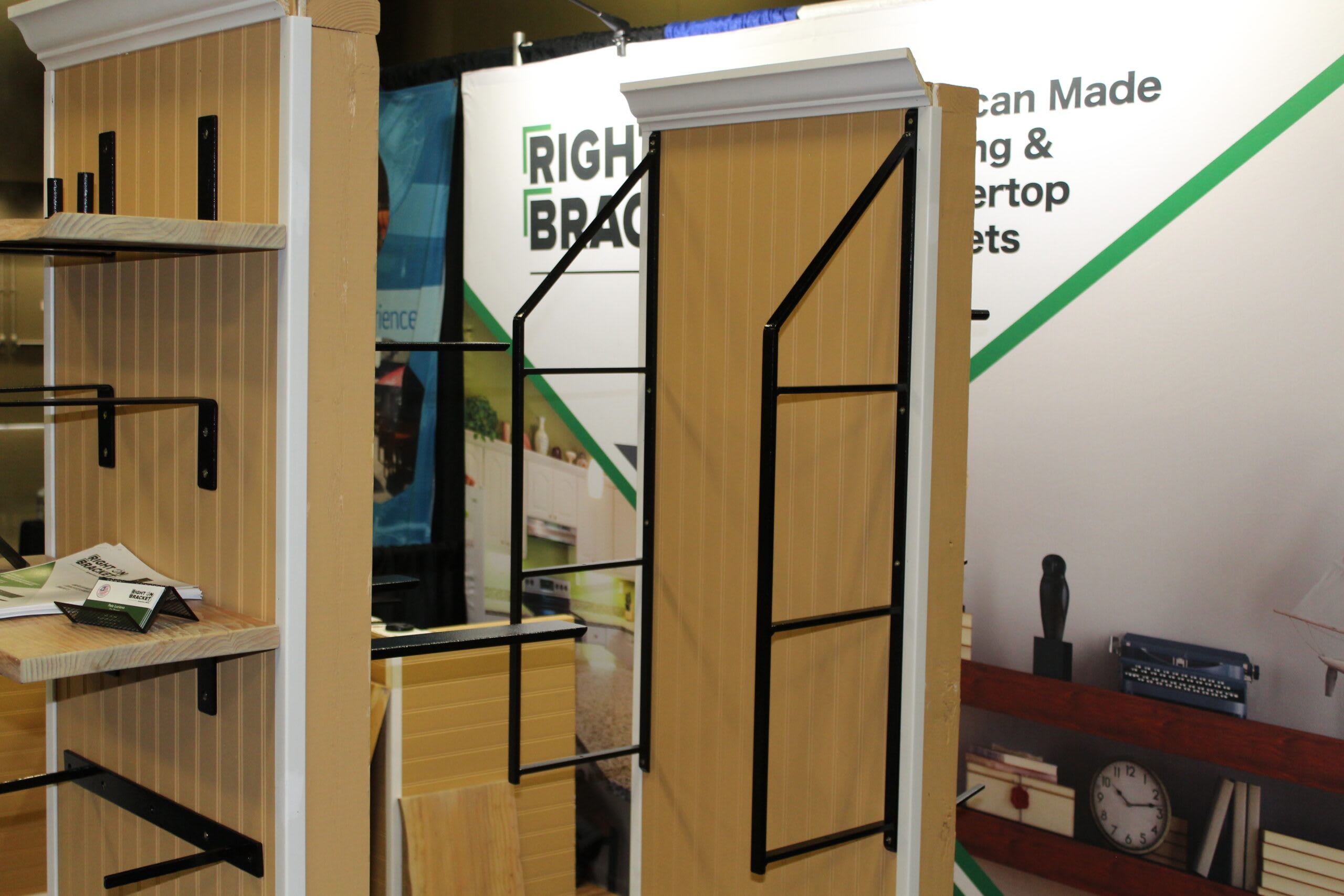 Brand new to our website, we're introducing Tiered Shelf Brackets! Also known as a Bistro Bracket or a Leveled Shelf Bracket, this piece of hardware gives you the ability to make several stacked shelves with just two brackets. This installation is simple and only takes a matter of minutes. With a weight capacity also supports over 100 pounds, you can support a wide variety of household objects!
We offer the Tiered Shelf Bracket in several depths and levels. You can order this shelf bracket in 6″, 8″, 10″, and 12″. We also offer layers in 1-5, so you have the perfect sizes for your next project. All brackets are made with 3/8″ steel, capable of holding a high weight capacity.
Tiered Shelf Brackets are perfect for a variety of different uses. They're great as pantry brackets, garage brackets, kitchen shelves, bathroom shelves, laundry room shelves, and tool shelves. Since these have such a high weight capacity and they secure the shelves, they're a strong reliable option for any home!
Modern Shelf Bracket Trends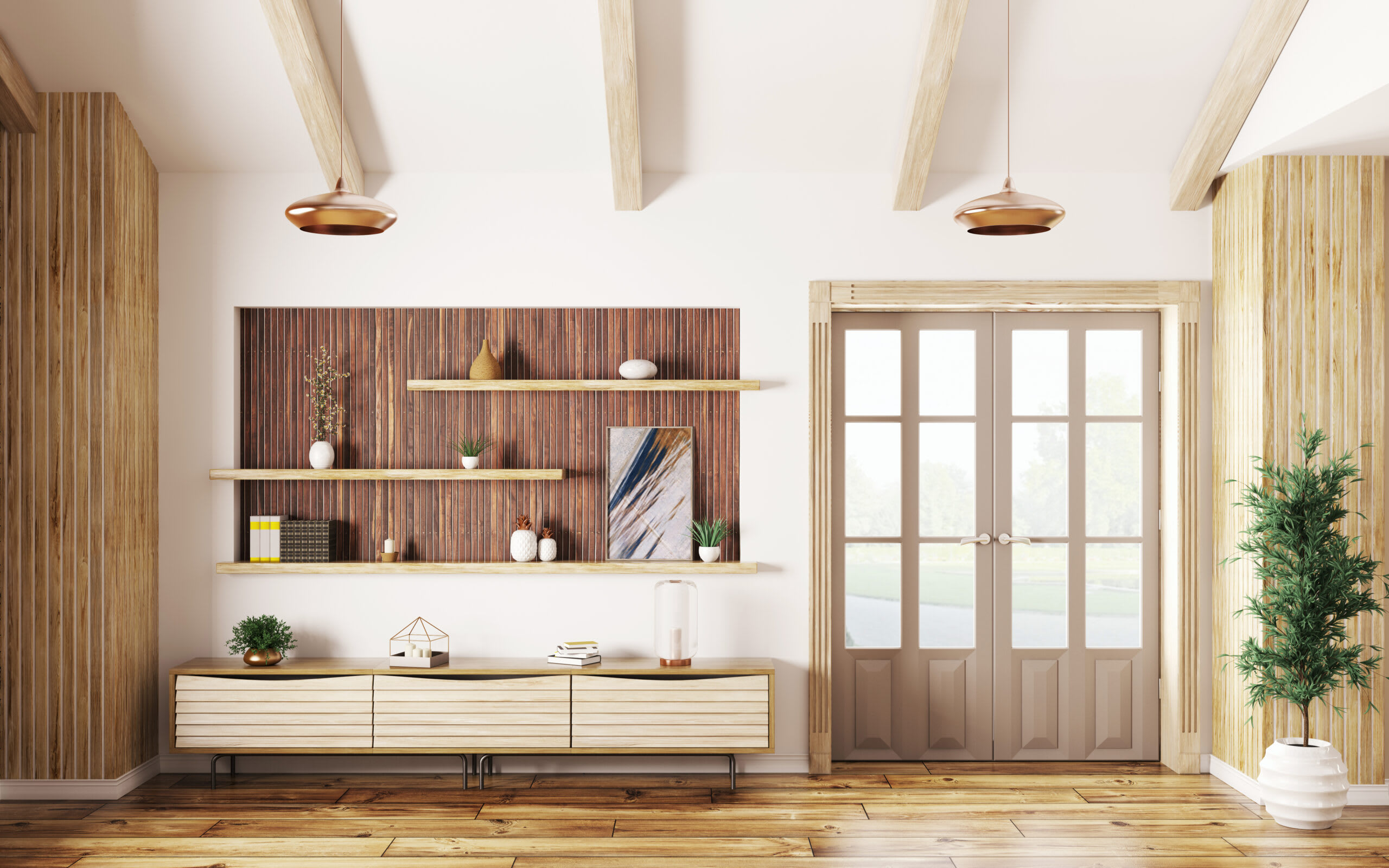 At Right On Bracket, we sell a large variety of different modern shelf brackets that are trending right now. We're also looking to create the latest and greatest shelving options, while maintaining our heavy duty core values. We make sure every product that goes out the door is reliable and safe in your home or remodeling project. If you're looking to install modern shelf brackets for your next project, trust your friends at Right On Bracket for American made hardware!