What Is Espresso Wood | Furniture and Shelving Color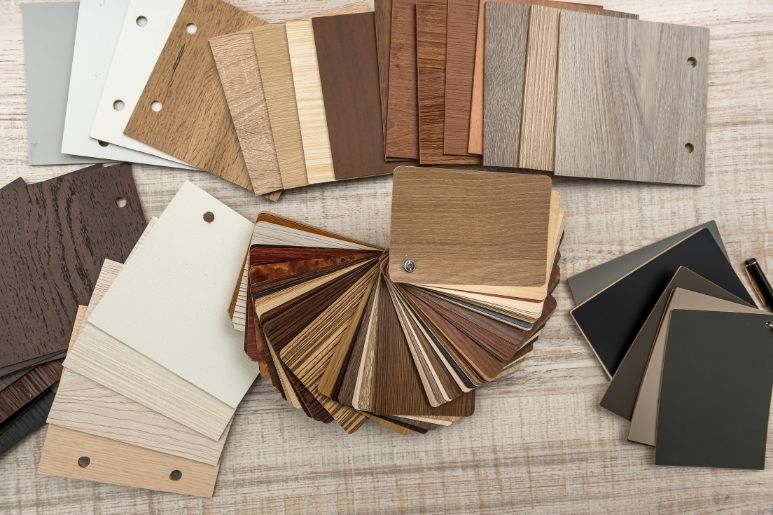 Furniture and cabinetry colors have the power to make a space look larger or smaller. They also can give a rustic, modern, or classic feel to the desired area to meet a theme. In exploring the question, "What is espresso wood?", understanding the furniture color should make more sense and bring about ideas of where it would be best to use it.
What Color Is It?
Espresso is a dark color. Comparable to black coffee, this color is between brown and black. Often mistaken for true black, this deep, dark brown is often only detectable under direct lighting. It usually has warm undertones of red or gold which gives it a bit of depth and adds traditional warmth to a room that true black does not offer.
What Is It Comparable To?
Espresso wood is darker than dark walnut which is more of a rustic dark brown. Its real color toes the line of black and dark brown, which is why it gets its name from coffee. Other than the darkest brown and the true black colors, espresso is not a close match for other wood colors that are available.
Where Is It Used?
The great thing about espresso furniture and cabinetry is that it's so dark, it's fairly neutral. As such, it's easy to pair with a variety of different colors of hardwood, tile, and laminate flooring options. They appeal to many because they match any countertop type. Whether granite, butcher block, or concrete, this neutral color makes matching easy.
For furniture options, floating shelves that are espresso colored combine nicely with a variety of wall colors and match other wood-colored furniture pieces within a space. Using Right On Bracket's floating shelf brackets to seamlessly hang the ideal shelving to contribute to a room's aesthetics without having to adjust colors is a game-changer.
Knowing what espresso wood is and understanding the furniture color and how to work it into any room is a great way to create an updated space. Due to its likeness to black and warm undertones, this color can enhance other furniture colors with its complementary attributes.
Our Espresso Shelf Kits
We manufacture shelf kits made of solid wood. They're made in a variety of sizes and styles. We also offer these shelf kits in a variety of different stains, including espresso, walnut, and pecan. Checkout these shelf kits, as they'd be perfect for your next home project!