5th Gen RAM Truck Bed Replacement Bracket Kit – Allows Tonneau Cover Installation
5th Gen Ram Trucks have a new bed design with several great new features. However, the reinforced brackets on the edges of the bed don't allow a
Tonneau
Cover to be installed. This is due to the reinforced bar between both ends of the bracket. We designed a steel right angle bracket that's plenty strong without the reinforcement bar. This 2 piece bracket kit is already pre-drilled holes so you can install them quick and easy. Easy as unbolting the stock brackets and installing these replacements!
RAM Truck Bed Replacement Bracket Specifications: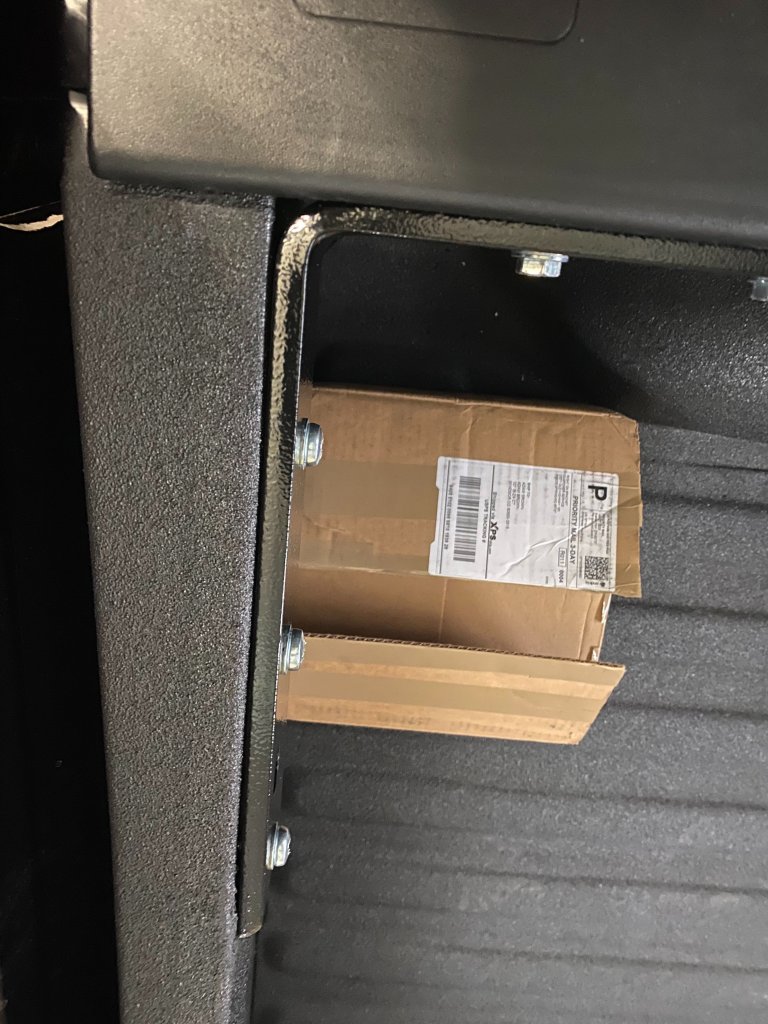 2 Brackets per order.
Width: 2 1/2″
Thickness: 3/8″
Length: 11″ x 11″
Mounting Hole Width: 1/2″
Hardware Not Included. Use hardware from stock brackets.
Product Details:
Made with American manufactured steel
Powder Coated Black Finish
All edges are ground, buffed, and smoothed on the edges to eliminate any burrs
The leading edge is beveled to eliminate the blunt edge.
Packaged with film & foam between items to eliminate damage during shipping
Designed and made in the USA
2 Piece Kit (Left & Right Sides)
Product Manufacturing & Shipping: