Shipping Container Shelf Bracket
More About this Product
Shipping Container Shelf Brackets – Create Shipping Container Shelves
Our tiered Shipping Container Brackets are a simple solution to organize your storage container. These brackets come in a variety of different depths and tiers, so a variety of different shelf sizes may fit. All brackets are made of solid steel, and have an extremely high weight capacity. We also have a hook design on the top of the bracket to fit into the lashing rings on the top of a container. Simply hang two of our container brackets, install your shelf, and you're done!
Brackets are 19″ deep in the inside. This size allows you to store tubs and containers on the wall. Use 2×6″ boards to create a strong shelving system to maximize your storage space!
Quantity 1 = 1 Bracket. NOT sold as a kit. Order the number of brackets you need.
Wood shelves not included! Measure the distance between the lashing rings to find appropriate shelf length.
We recommend using 2×6″ boards to create shelves like the photo below.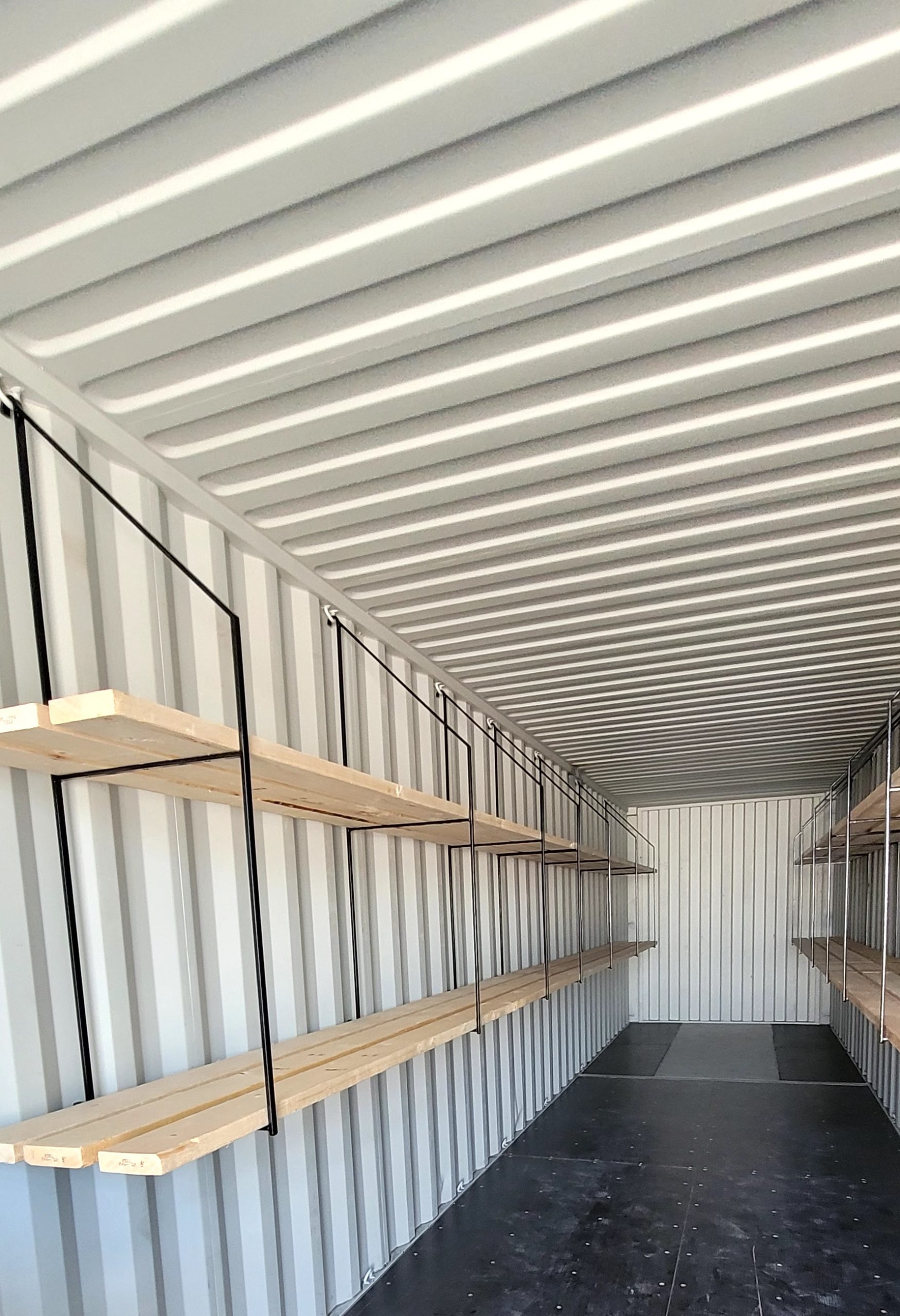 Product Specifications:
Made of solid steel.
Tiered Brackets come in optional 1-3 tiers.
Top hook attaches to lashing ring. Bottom hook rests on container to be level.
Product Details:
Powder coated black to prevent against corrosion and rust.
Product edges are grinded and not sharp.
Packaged with film & foam between items to eliminate damage during shipping.
Products are made and manufactured in America.
Product Manufacturing & Shipping:
Most tiered bracket orders will ship within 2 business days and be delivered in 2-3 days after they're shipped.
Bulk or custom orders may take 2-3 days to manufacture.
A tracking number will be E-mailed to the address provided in the order.
Contact us for shipping details.