3 Ways To Match Your Backsplash to Your Countertops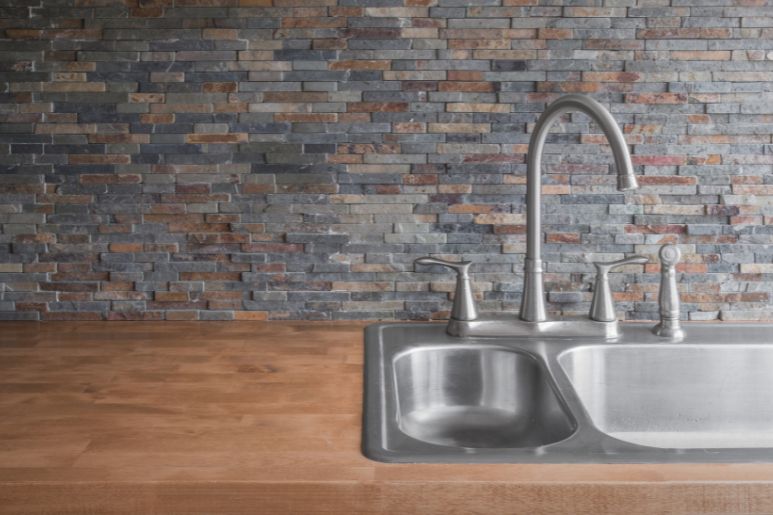 The main purpose of the backsplash in a kitchen is to prevent grease, water, and other kitchen messes from damaging your walls. However, backsplashes also play a major role in your space's overall design and aesthetic. Therefore, you want it to fit in well with the other elements within the room, particularly the countertop. Here are three ways to match your backsplash to your countertops.
Material
The first and perhaps most popular way to match your backsplash to your countertops is by using the same material. We've seen this trend popping up in modern kitchen spaces in recent years. Extending your countertop material up to your backsplash looks seamless and beautiful, and it adds a touch of luxury to your home's interior.
The most common materials to use for this trend are marble and quartz. These materials are stunning, durable, contemporary, and timeless, giving your kitchen a cohesive look that you will love.
Color
Not everyone wants to be so matchy-matchy. In this case, a more suitable approach may be to use matching colors. And this doesn't necessarily mean they need to be identical colors. Using complementary colors to create a cohesive and uniform look within your kitchen space is perfectly appropriate.
You'll want to draw from the tones and hues already present in your design's color palette. For example, if you have a mostly neutral color palette, you may want to use whites, creams, beiges, grays, etc. Play with different shades to see what looks best together.
Style
Perhaps color-matching isn't quite up your alley, either. No worries. You can still design a harmonious kitchen by using stylistic elements. Your countertops and backsplash don't need to be the same material or color to fit well together. Instead, you can focus on the overall style and theme. For instance, say that your kitchen is farmhouse style. In that case, you can install butcherblock countertops with a subway tile backsplash.
Or maybe you want your backsplash to be a bit more modern. Then, you can use a herringbone tile backsplash with your butcherblock countertops. When matching these kitchen design elements, it all comes down to balance, so find what works best for your space.
Now that you know how to match your kitchen countertops and backsplash, you can start designing your dream kitchen space today. Be sure to check out Right On Bracket's high-quality selection of countertop mounting brackets to make your installation more effortless and durable.