Heavy-Duty Shelf Brackets | High Weight Capacity Industrial Brackets
Our heavy-duty shelf brackets are designed to hold a ridiculous amount of weight. They're able to support more weight than a wall stud and the mounting hardware mounted to the bracket. This is perfect for several applications needing to support a lot of weight and you need reliable support.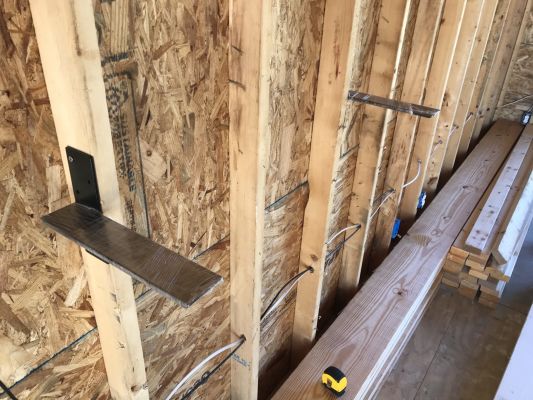 ---
We have several metal in-wall heavy-duty shelf brackets and wall mount brackets to choose from! We have both standard and heavy-duty shelf bracket options. All of our industrial brackets are built to withstand a high weight capacity. We have floating/hidden brackets as well as standard brackets that are exposed below a shelf.
All of our industrial brackets are coated to protect from corrosion. Our steel shelf brackets are powder coated and standard brackets are clear coated. You can get these steel shelving brackets in 6″, 7″, 8″, 9″, 10″, 12", 15", and several other variants, with 3/16", 1/4", 3/8", and 1/2" options for thickness. Not seeing what you're looking for? We'd be happy to customize one for you.