Common Kitchen Countertop Problems and How To Fix Them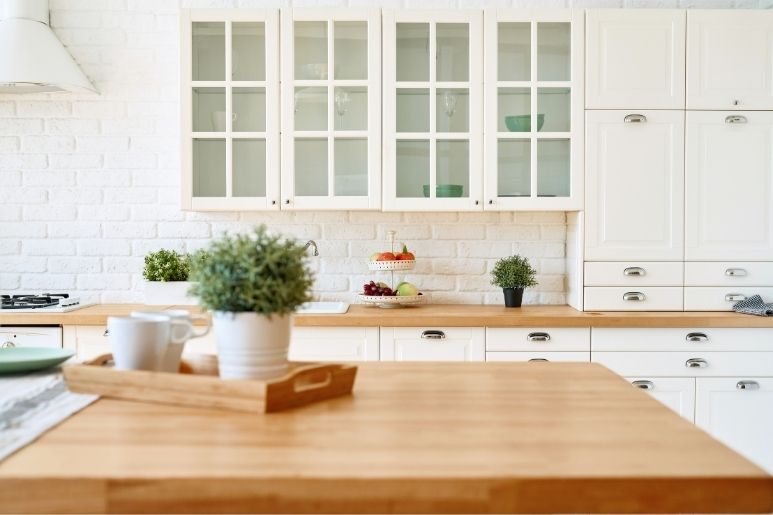 There's nothing more captivating than a freshly remodeled kitchen. From the shiny new floors to the fancy new appliances—it can all be so exciting. However, things can quickly go downhill as regular wear- and-tear eliminates the beauty of a new kitchen. One area in particular, your countertops, is susceptible to a number of problems. If you're not sure what the common kitchen countertop problems are and how to fix them, you'll want to keep reading below.
Fractured Countertop Surface
There's nothing more painful than seeing a crack across your brand-new marble or quartz countertops. Before you freak out, it's helpful to know there are solutions. Before we dive into that though, it's helpful to understand what causes countertop cracks in the first place. Fractured, or raptured, countertops can result from the following:
Countertops were installed on uneven surfaces.
The joints were poorly crafted.
The installation glue didn't dry well.
The countertops are carrying too much weight in one area. (The next time around, try out any of our heavy-duty shelf brackets. We have solutions for every area in your home, not just your countertops.)
The Treatment Plan:
Now that you know what likely caused this incident, here are a few solutions we recommend in treating this problem.
For the smaller cracks, try using a manufacturer advised adhesive.
For the larger cracks, you you'll want to remove the damaged part and apply a countertop filler.
Cracks Near Your Appliances
If you notice cracks on your countertops where your stove or kitchen sink is nearby, this could be a sign that your countertops weren't installed correctly.
When these types of cracks form, it is often due to the fact that proper support wasn't put in place prior to the installation.
What We Suggest:
The solution to this issue isn't as simple as the last. To fix this problem, you're either going to want to remove the heavy appliances, or you're going to want to remove your countertops as a whole. Once you do that, add the appropriate support underneath.
Dull Appearance
After a few deep cleanings, you may begin to notice your countertops suffering from a dull appearance. This can have a negative effect on the entire look of your kitchen. Don't use incorrect cleaning materials, which may be harmful to the counter and make its surface appear dull. Do your research and clean it with the proper materials!
Three Options To Consider:
While countertop dullness may not seem like a major issue, you'll soon miss the old bright shine from before. To prevent a loss in value and beauty, consider the following three suggestions:
Hire a professional to buff and re-polish your countertops.
Only use soap and water to clean your countertops.
Invest in a specific soft performing cleaner specific to your countertop material.
There are quite a few common kitchen countertop problems, as you can see. While we aren't a home improvement shop, here at Right On Bracket, we are experts in countertop support. To find out how our products can enhance your countertop strength and reliability, give us a call. We're always happy to help our customers with any of their home renovation needs.