7 Garage Remodeling Tips You Don't Want To Ignore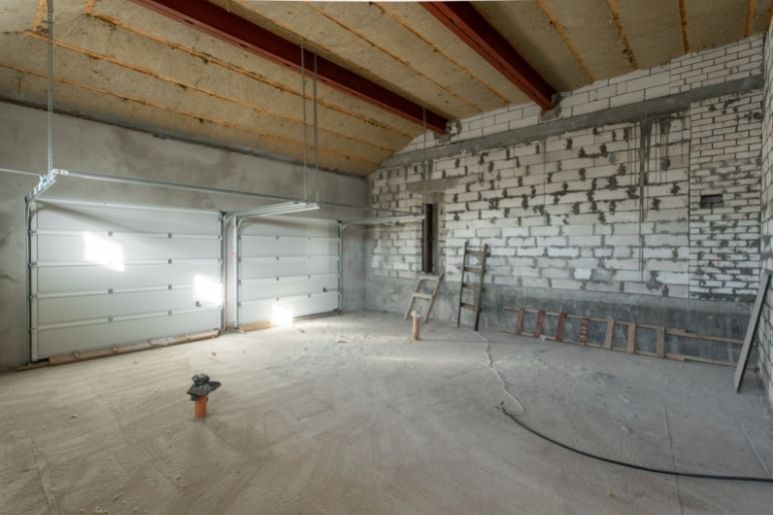 A DIY garage remodeling project is no small feat. Remodeling your garage can take up a lot of time, resources, and effort. Plus, you want to make the process as quick and efficient as possible so you can get back to using your garage space and parking your car. To ensure your remodeling project is efficient and successful, make sure you know these seven garage remodeling tips you don't want to ignore.
Plan Out Your Remodeling Project
This first step to ensuring success for your garage remodel is to thoroughly plan out your remodel and layout. It can help to create a blueprint of your ideal garage layout so that you can visualize the alterations you wish to make outside of your headspace. This step can also help you plan out how to make the best use of your space.
While planning your design blueprint, consider the locations of your appliances and outlets so that you can make the most of them. Careful planning can help you avoid inconveniences like lack of electrical access in your final product. If you plan to keep your car in the garage, make sure to plan adequate space for parking to avoid bumping into or scratching your car's finish.
Buy Quality Materials
While planning your garage remodel, it's always important to consider your budget. While it may be tempting to choose cheaper, low-quality materials for the sake of your wallet, you also shouldn't take shortcuts to fit within this budget. Using low-quality materials will create a temporary solution for your remodeling plan, but cheap materials will quickly start to deteriorate.
Plus, this tactic won't even save you money in the long term. Your garage will need repairs and new remodeling sooner than if you had used the high-quality materials in the first place, which inevitably causes you to spend more overall. Don't waste your time and energy on using low-quality materials, as they won't provide you with the quality you need in a garage space.
Measure Twice, Cut Once
We're sure you've heard this tip before, but it's an important one to remember no matter what project you're tackling. During the planning and blueprinting stages of your remodel, make sure to consider your dimensions and take thorough measurements of your space. There's nothing worse than investing in high-quality materials only to have them go to waste due to incorrect measurements. Measuring your space first will help you order and cut your materials to the perfect length.
Wear the Proper Safety Equipment
Wearing inadequate safety gear or skipping the safety equipment altogether can have disastrous consequences on your garage remodel. Depending on the scope of the project and the tools you're using, garage remodels can be quite dangerous.
Working with any type of power tools and heavy materials comes with the responsibility of using them correctly and pairing them with the right safety gear. Injuries and accidents will also cause your project to grind to a halt, which will keep your workshop or garage out of order for even longer.
Utilize Vertical Space
When you don't have much garage area to work with in the first place, you'll need to get creative with your design process, which includes utilizing vertical space. Utilizing your vertical space is key to getting more out of your remodel, especially if you have a garage that is on the smaller side.
Even if you have ample space in your garage, using the extra vertical space can help you stay organized and make better use of your garage. For example, something as simple as putting pegboard up on the walls can be a smart way to stay organized and keep your tools within reach and ready to use. Other ways to make use of vertical space include lifting your car, creating overhead storage or hanging storage options, and more. Just make sure that you have the right heavy-duty hidden shelf brackets to support these vertical storage options.
Add Plenty of Storage Options
The garage can often become a place homeowners use to store tools, appliances, outdoor accessories, and more. You need somewhere to put all these objects and keep them organized, so make sure to incorporate plenty of storage options into your garage remodel. You can build storage shelves into your vertical space along the walls, underneath workbenches, and even overhead. If you use your garage as a workshop, you might want to invest in a tool chest for keeping your tools and building supplies organized.
Take the Opportunity To Insulate
One more tip you shouldn't overlook during your garage remodel is implementing insulation into your garage space. If you use your garage space as a workshop or just generally spend a lot of time there, you may want to consider insulating the space. During your remodeling process, you'll need to clear out your garage, so take the opportunity to schedule an insulation quote or service. Adding insulation to your garage space can help regulate the temperature while your garage door is closed and make the environment suitable for working year-round.
Why Should You Consider a Garage Remodel?
Now that you know all the tips and considerations that go into remodeling the garage, you might be wondering if you should start planning a remodeling project. If you use your garage often for storage, DIY projects, get-togethers, and more, you get plenty of use out of your garage. If you spend a lot of time there, a garage remodeling project might be perfect for making your space more comfortable.
Taking on a garage remodeling project is also an effective way to add more value to your home. If you're planning to sell your home in the near or far future, many potential buyers will view an updated garage as a must-have quality.
Starting a garage remodeling project can be a big undertaking. Remember these seven garage remodeling tips you don't want to ignore to help ensure that your project is efficient and successful. If you use high-quality materials and take your time during the design stages, you'll have a great garage and working space on your hands. Soon, your updated garage space will be the star of your home and the neighborhood!