What is a Floating Shelf?
A "Floating Shelf" is a shelf with completely invisible or very hidden brackets supporting it. We have 2 brackets that create floating brackets, but they're installed very differently and have different specs. It's important to know the differences before you order.
"Floating Shelf Brackets"
Right On Bracket Floating Shelf Brackets are completely invisible when installed. They hide behind the shelf and will give a modern "floating" look.
These shelf brackets don't require the drywall to be removed and re-installed. This is an easier installation process, but the weight capacity is lower. These brackets are made for traditional applications and nothing that exerts the weight limits provided.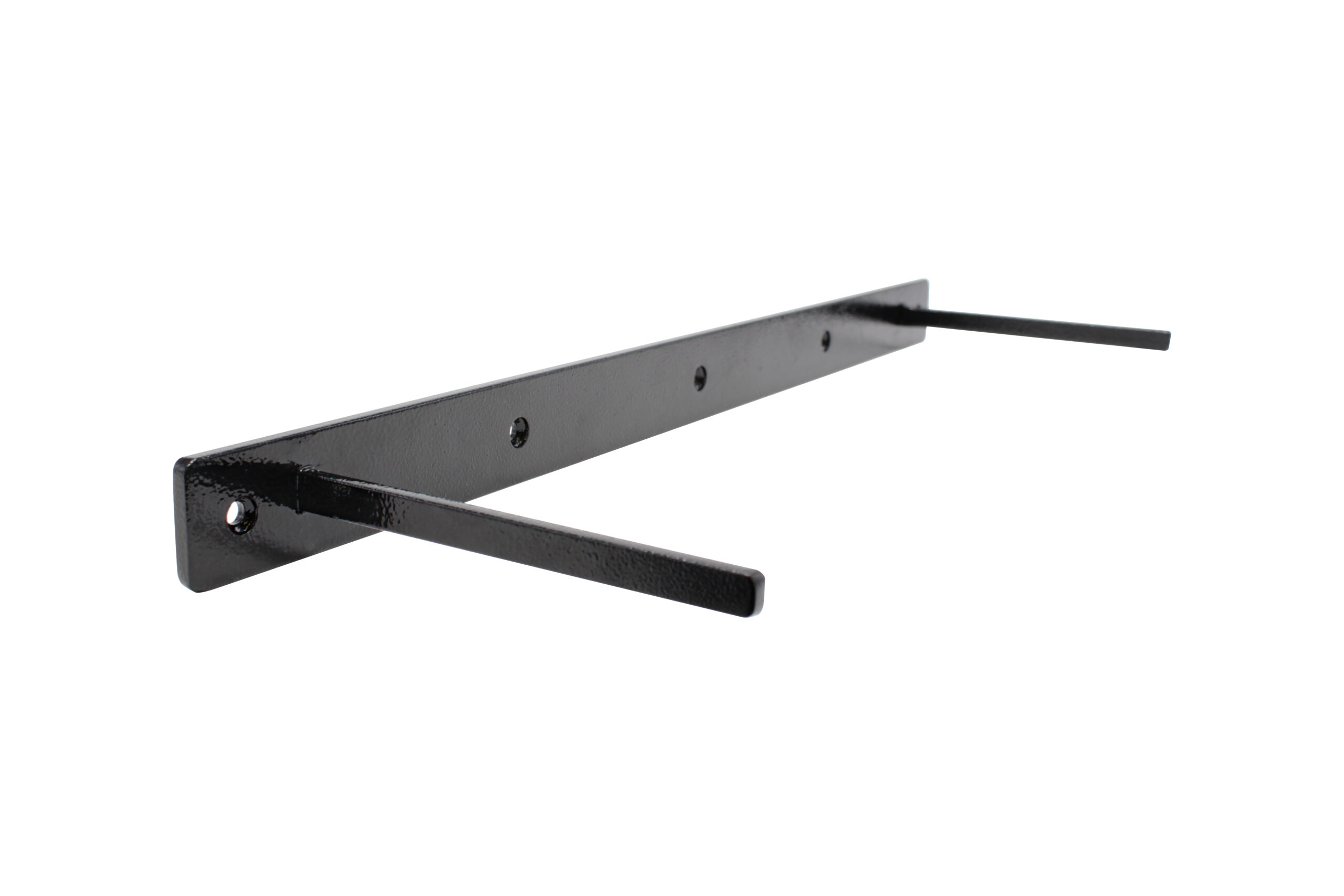 "Heavy Duty Floating Shelf Brackets"
Right On Bracket Heavy Duty Floating Shelf Brackets provide a "hidden" bracket when installed. The bracket is mounted to a wall stud and a bracket protrudes out from the wall. The shelf will then rest on the bracket, giving a "floating" or "hidden" look.
These shelf brackets require that the drywall be removed to be installed. This is a more difficult installation process vs. a traditional floating shelf bracket, but it delivers a much higher weight capacity.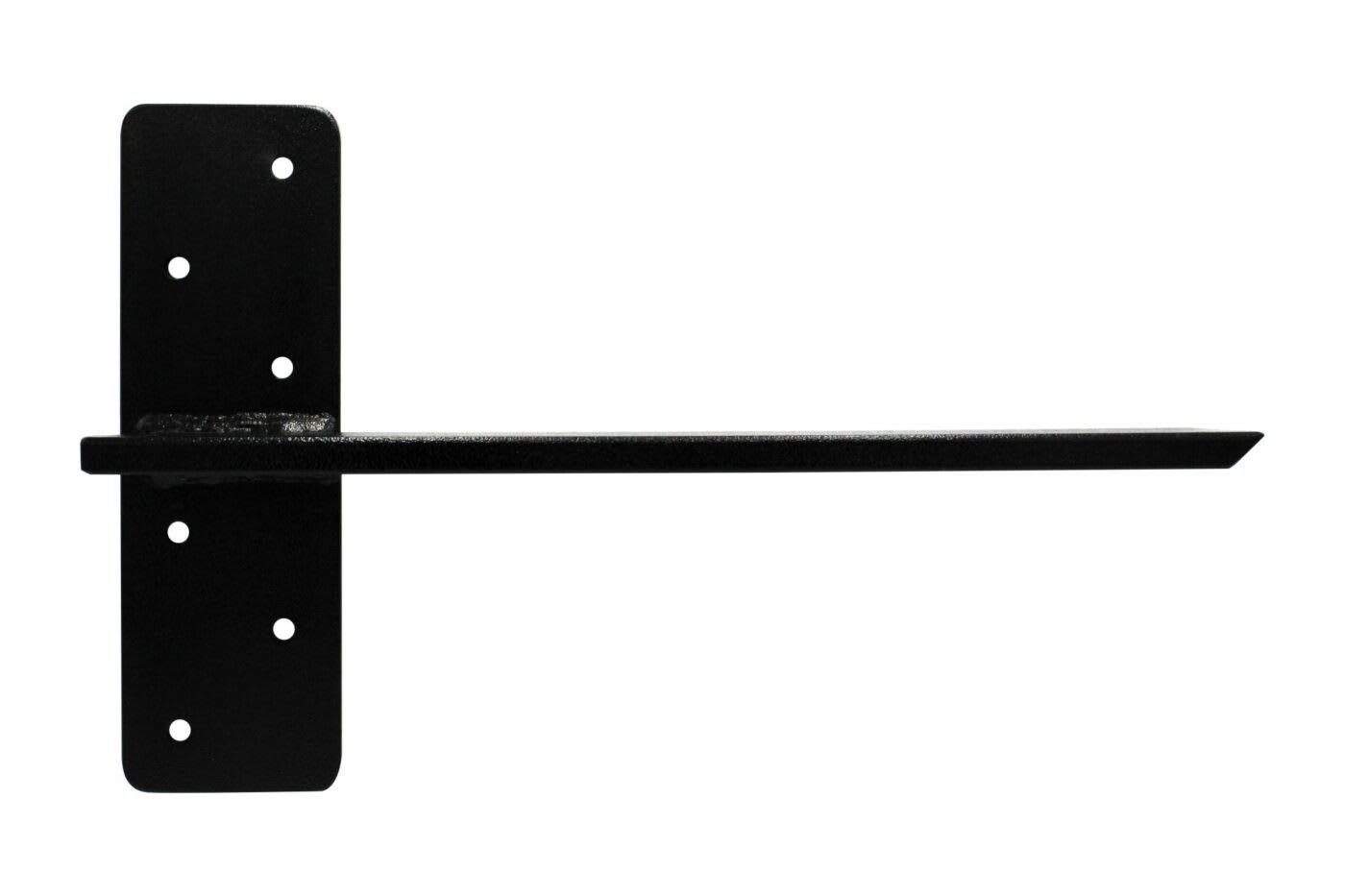 Floating Shelf Bracket Weight Capacities
The heavy duty floating shelf bracket has a higher weight capacity vs. a traditional floating shelf bracket. If any application is getting a lot of contact with objects or is pushing the weight limits listed in the floating shelf bracket, we recommend moving towards the heavy duty option.
For the Heavy Duty Floating Shelf Bracket, we do not list the weight specs. However, each weight test we've made, the wooden wall studs or mounting hardware failed before the bracket. These brackets are extremely strong and will withstand very heavy and industrial applications. As the mounting plate is not exposed and behind drywall, we recommend using lag bolts to install it. We offer both 3/8″ and 1/2″ thickness options with this bracket.
A True "Floating" look
Our traditional Floating Shelf Brackets deliver true "floating shelves". The bracket is completely invisible and only the shelf is exposed. We classify this as one of our more "modern shelf brackets" and they look great in new homes!
Heavy Duty Floating Shelf Brackets are exposed and are not truly "floating". However, they're "hidden" and the mounting bracket is not exposed. This is a sacrifice many are completely fine making if the application requires a high weight capacity. We recommend installing these brackets with lag bolts, as they're stronger than wood screws. These brackets are perfect for any home!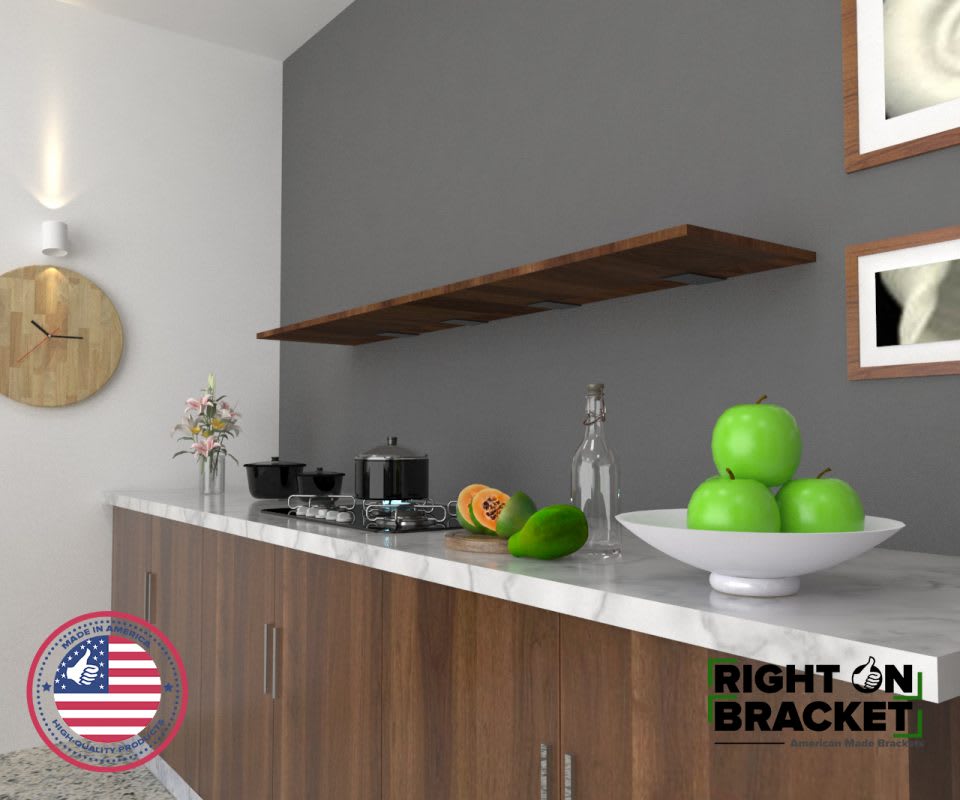 Removing Drywall
The major difference between both these shelf support brackets is if your able and willing to remove the drywall. You can't use the heavy duty floating shelf brackets without mounting the mounting plate directly to the wall stud. If you're completely remodeling or building a home, you may do this before the drywall is installed. If the drywall is already there, you will still have to cut out the drywall and install a new piece when the project is completed.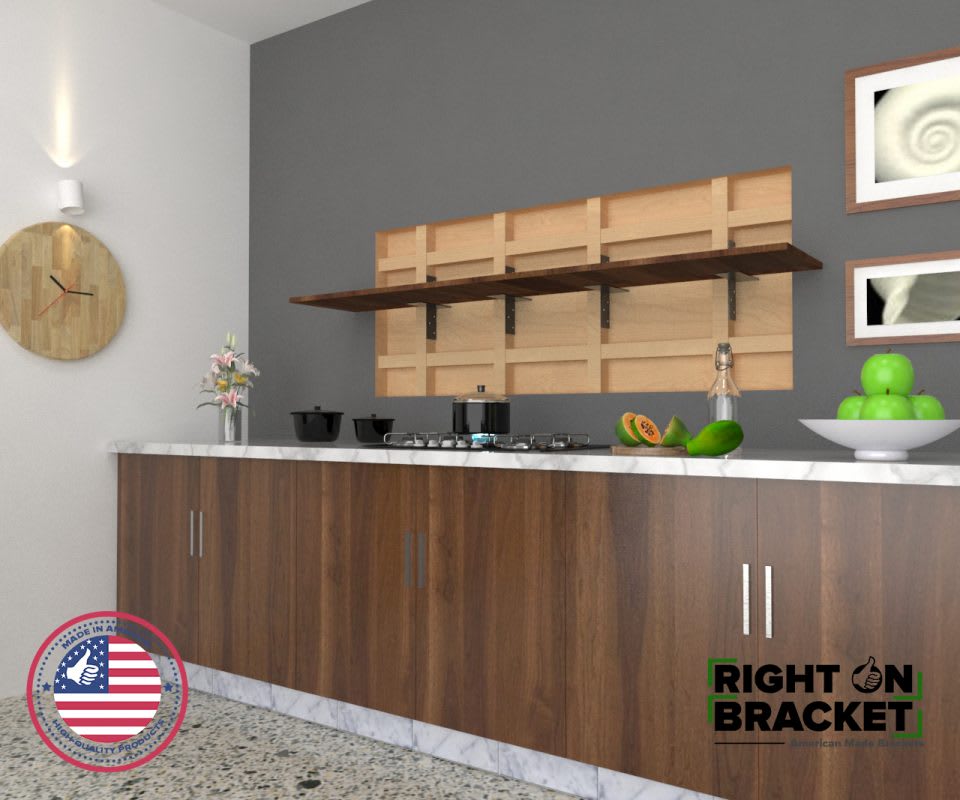 How to install a Heavy Duty Hidden Shelf Bracket video:
If you can't or don't want to remove the drywall, you can create a floating shelf with our traditional floating shelf brackets. You still need to utilize the wall studs, but just drill the wood screws the drywall into the wood studs from the outside of the wall.
Creating Floating Brackets With Right On Bracket.
Right On Bracket has 2 brackets that will create a "Floating Shelf" The major differences are in the installation phase and weight capacity requirements. Once you decide if you can/want to remove the drywall and what the weight of the shelf needs to be, make your order today! Both brackets are extremely popular in our product lineup and will create the perfect modern shelf in any home!