Hidden Shelving Brackets & Braces – Right On Bracket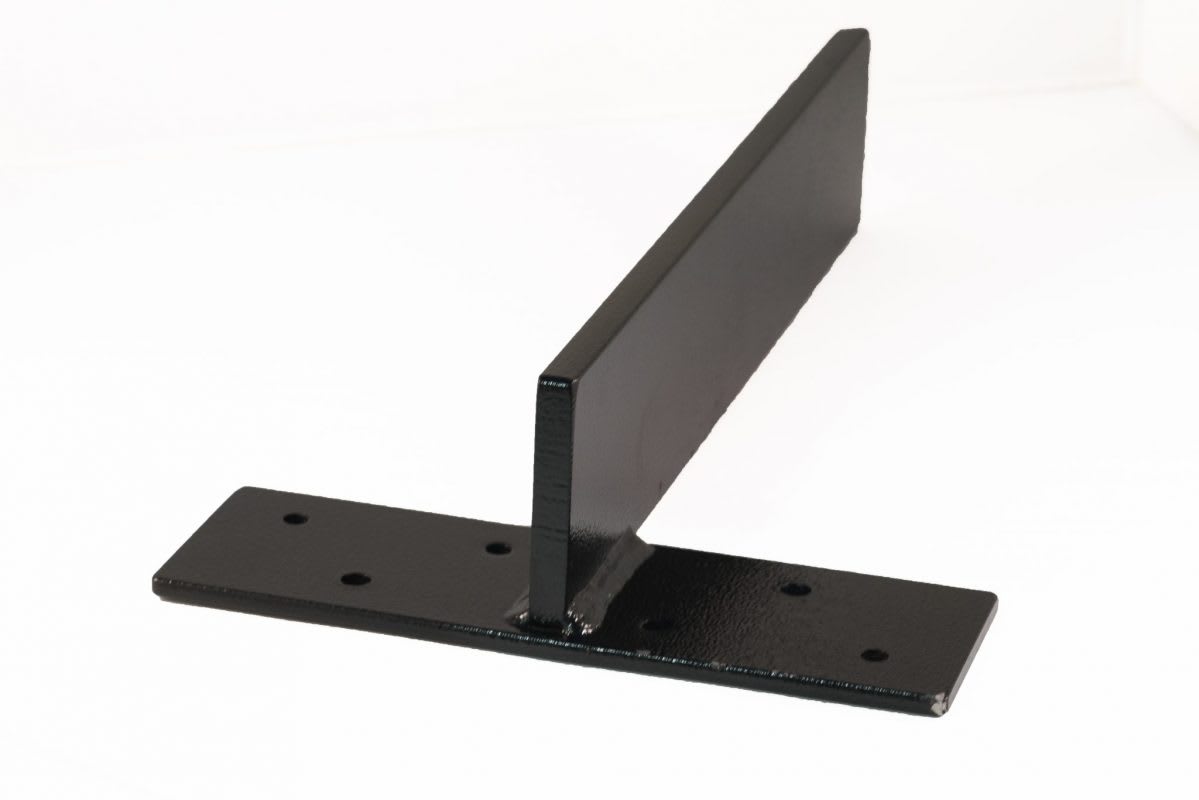 Hidden Shelving Brackets
All Hidden Shelving Brackets hold a shelf against a wall or surface of course, but has a variety of different purposes. Our shelving braces are built for a high weight capacity, visually pleasing, and with American made quality in mind.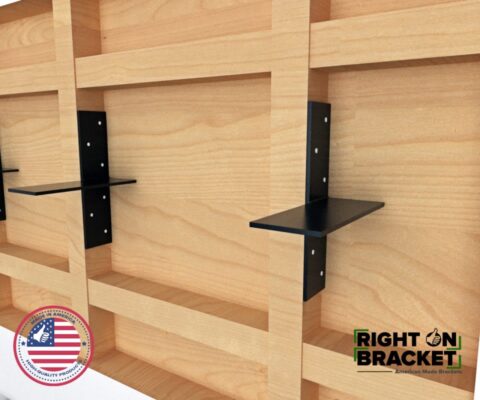 With any Hidden shelving project customers have, weight capacity is a top priority. Every one of our products is built with thick American steel. We build each product by hand to ensure top-notch quality. No matter what the customer using our shelving braces for, the stud or material the brace is attached to will break before the bracket. When it comes to weight capacity, customers can trust our shelving brackets to be perfect for our customer project.
We make a variety of different sized and types of shelving brackets. Our most basic product is a right angle shelving bracket. This right angle shelving brace is built to hug a wall or material and be hardly in view. It can also be placed behind a piece of drywall with the opposite edge sticking out, supporting a shelf or material.
The other type of shelving bracket we typically manufacture is a reinforced shelving bracket. This bracket will have a higher weight capacity, but also has a visually pleasing look. We weld a steel bar between both edges of the right angle, to reinforce extra weight. This bracket is designed to be placed directly underneath a shelf or material to support, not behind a piece of drywall.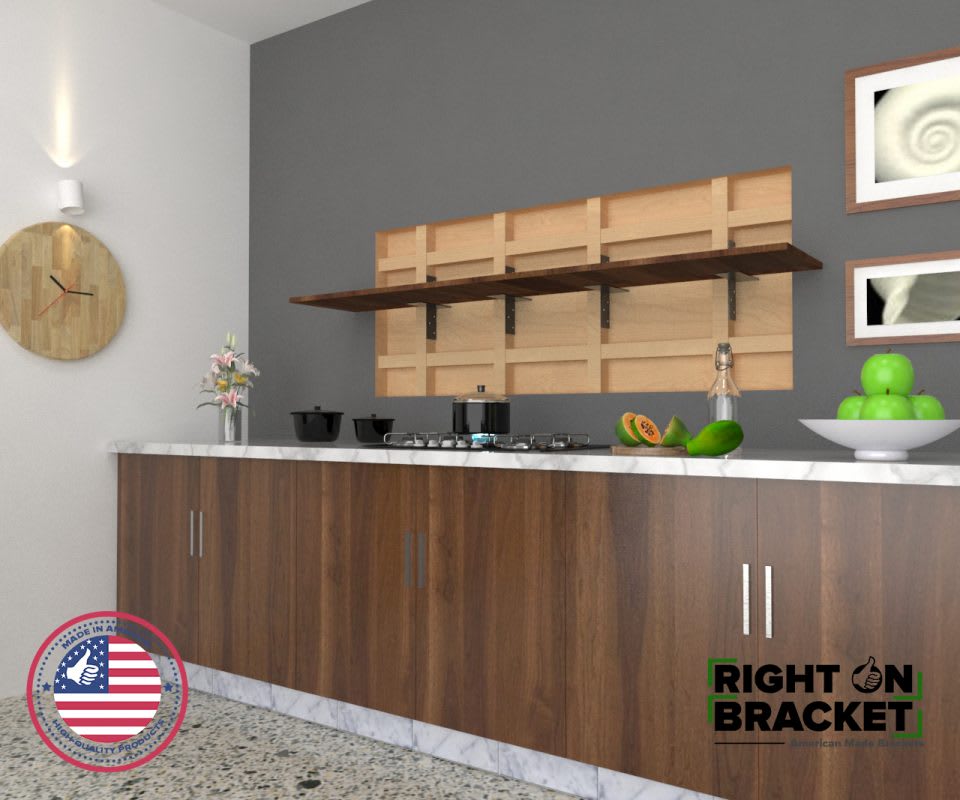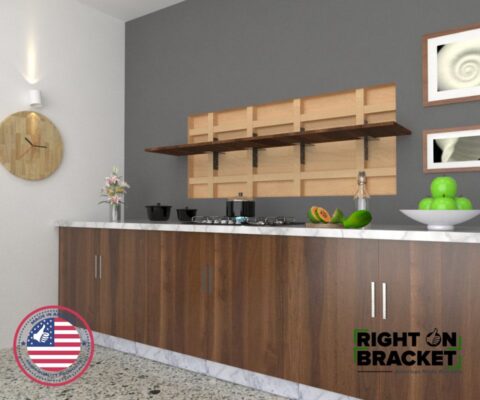 Both types of shelving brackets come in different sizes and thicknesses. We do thicknesses of 3/16″, 1/4″, 3/8″, and 1/2″. 1/4″ and 3/8″, because they will hold plenty of weight and have a good size to them. In terms of length, we can do custom lengths depending on what our customers need. Sizes are 6″X 6″, 8″ X 8″, 10″ X 10″, 12″ X 12″. We can mix lengths and have a 6″ X 12″, 8″ X 10″.
Like countertop brackets, we build hand made hidden shelving brackets, ground and buffed for burrs, and powder coated a smooth black finish. There's nothing wrong with having a hand made and tough product be visually pleasing. Customers use these brackets can go anywhere in a kitchen, living room, to a 5-star restaurant. Shelving braces are built to last and look fantastic.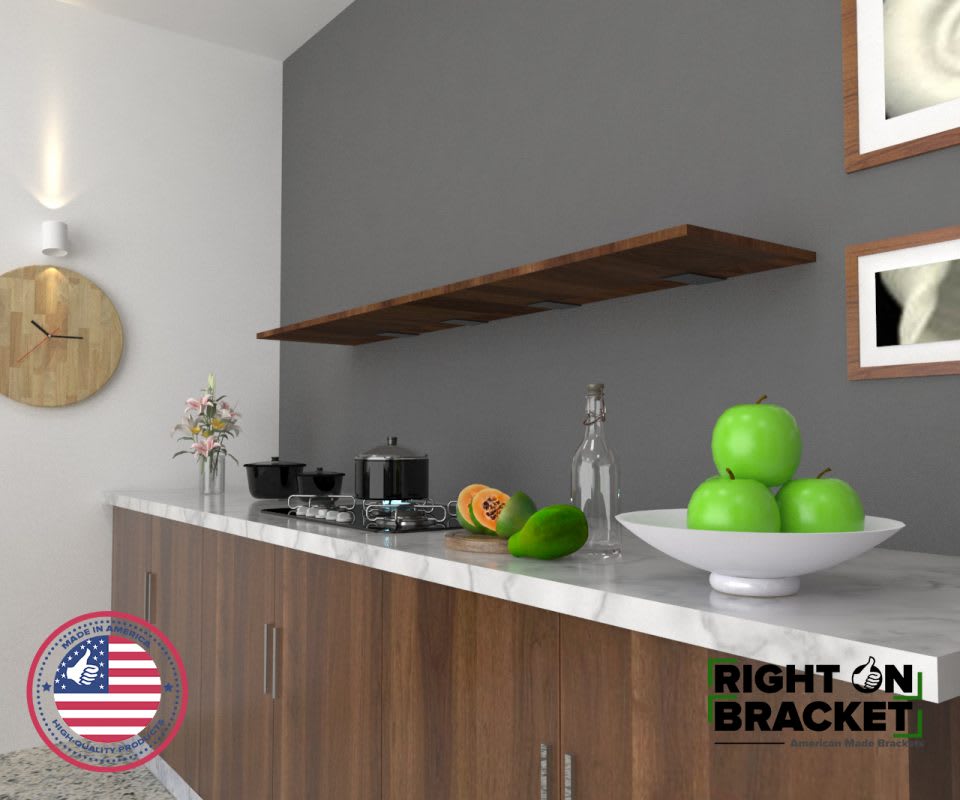 Along with our granite countertop support braces, our shelving brackets are built in the United States. All of our metal is hand cut and hand crafted into our products by our team. Every product is inspected for quality and durability. Right On Bracket was created with quality in mind, and we won't let a product leave our office without our stamp of approval.
When customers need hidden shelving brackets for the next project, choose Right On Bracket. When customers need one of our items in inventory or a custom product built, trust it will be created with quality and strength in mind.