Floating Shelves | Introducing Floating Shelf Kits
Create Modern Shelves!
We're now introducing modern wood shelves paired with our floating shelf brackets in a kit! Due to high demand, we made a deal with a local woodworker to supply us with high quality shelves at a reasonable price. Each shelf is pre-drilled to fit the the perfectly for easy installation. Update your home with these beautiful floating shelves!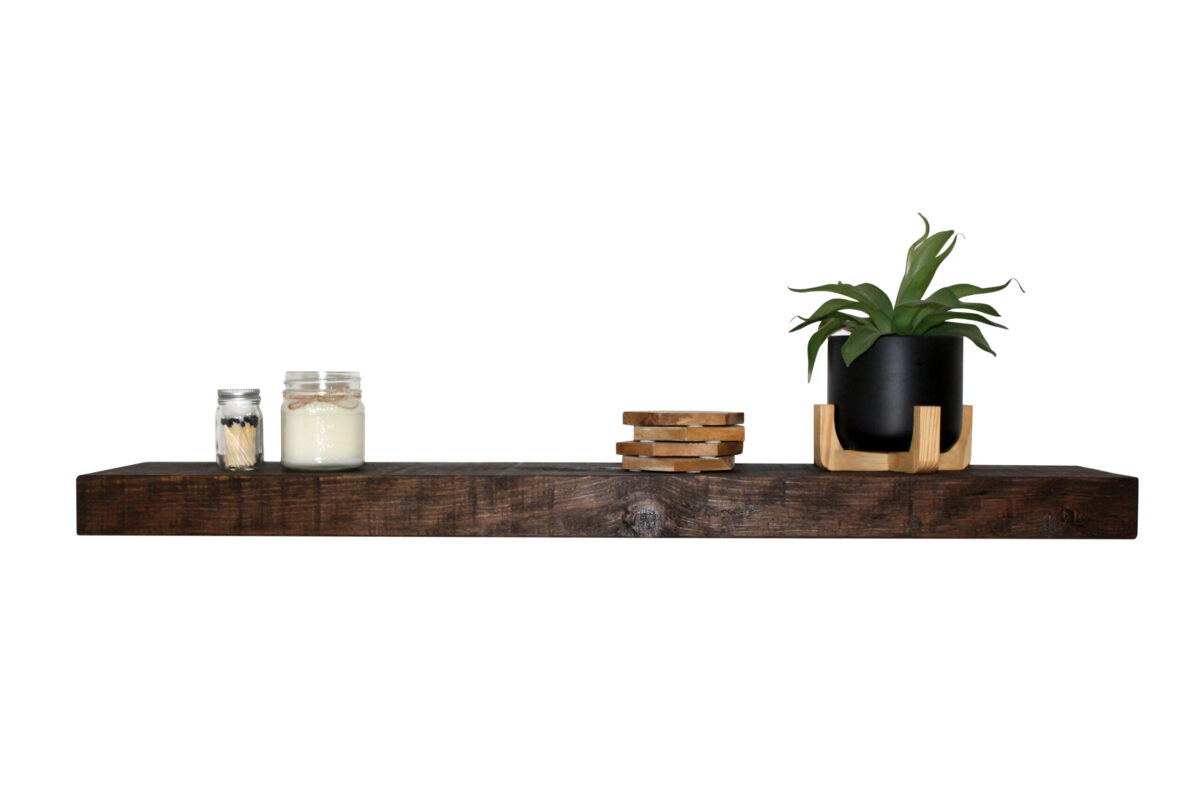 Wood Shelf Design
Our wood shelves are made of Eastern White Pine, which is a softwood that creates beautiful shelves. These multi-purpose shelves are strong enough to hold a row of heavy plates or glassware without flexing, but light enough to easily install.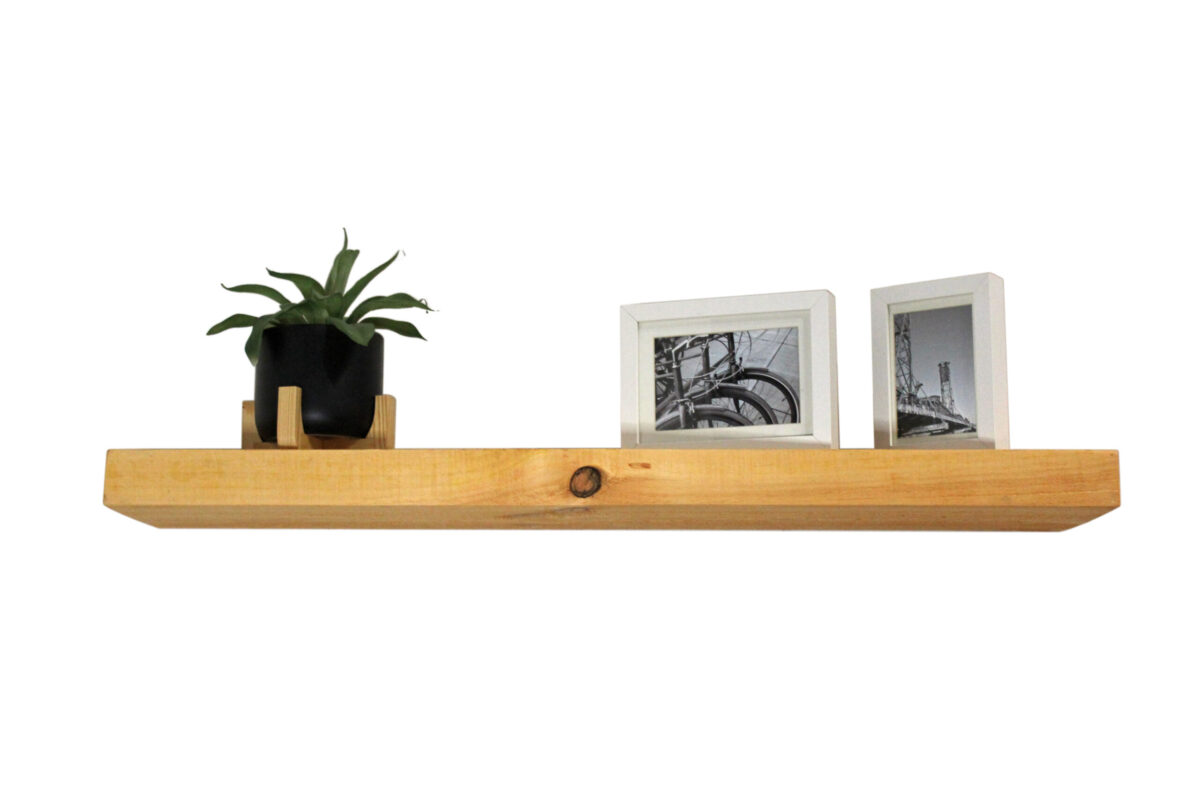 We have two different colors to choose from that bring out the wood grain in the shelves. We have a golden pecan and dark kona currently available. We also have an unfinished option, so any color/stain can be applied to the wood. We use a polymer-stain mix, but several different products may be applied to this wood shelf to create a beautiful look.
As mentioned, there are pre-drilled holes in the back of the shelf to fit the floating shelf bracket. This takes out the worry of lining up the bracket and drilling perfectly straight holes. All you do now is install the bracket on the wall and slip the wood shelf right on!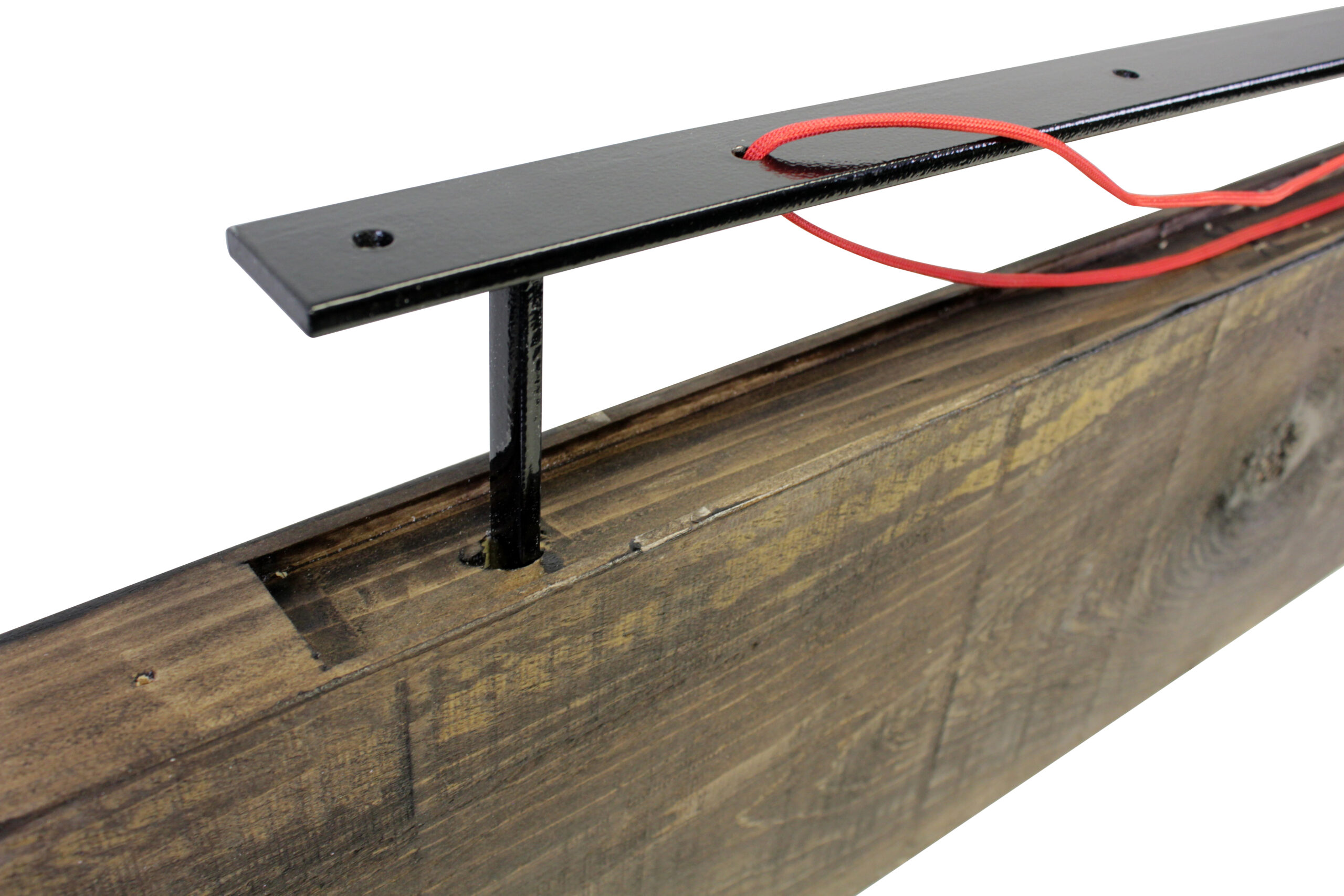 We route the back of the shelf as well so the hidden bracket fits entirely inside the shelf. This will allow the shelf the be flush with the wall. Our bracket is only 1/4″ thick, but this will create a perfectly hidden bracket and floating shelf.
Hidden Steel Bracket | Floating Bracket
Our floating shelf bracket is made of 1/4″ steel to create a very strong weight capacity. If this bracket is properly attached to wall studs, the shelf this bracket is supporting can withstand a great amount of weight vs. other products. You can be confident our hardware will reliably hold whatever you throw at it!
With our floating shelf kit, you won't need to worry too much with the bracket selection. We will pick the perfect bracket for the shelf you want. With what shelves are currently available, you'll either receive either a 2 dowel or 3 dowel bracket.
Along with all our other hardware, these brackets are handmade in America. Each bracket is powder-coated and painted for a smooth finish. We hold our work and products to a high standard and you'll be impressed with what you receive!
For more information on our floating shelf bracket, here is a link that goes to it's personal product page.