Hidden Shelf Brackets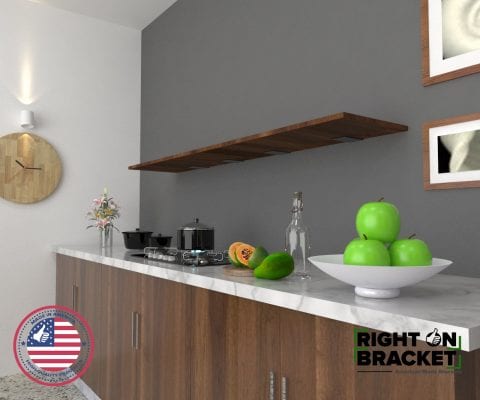 Hidden Shelf Brackets are the best way to support a floating shelf system. They allow for tremendous amounts of weight to be supported and mounted directly to the wall. The Hidden Brackets are also strong enough to mount a glass or stone shelving. Each bracket can support each quite a but of weight without any problems. Floating shelves are a great system to use when setting up your next entertainment center or even even your trophy case.
Hidden Shelf Bracket Features:
Our Brackets are Stud Mounted Brackets
Mounting to the stud over the wall is the best way to increase the max load bearing of the shelf supports for your fixtures. Just mount to the stud and afix your wall paneling around the fixture for that seamless floating shelf look.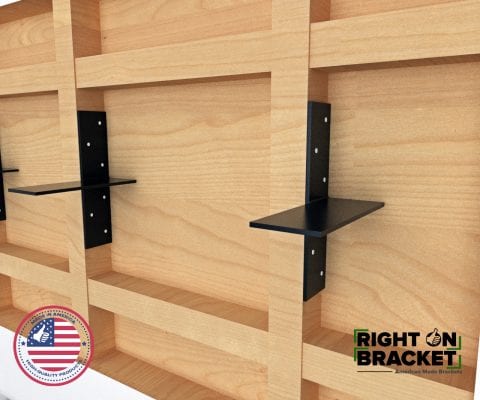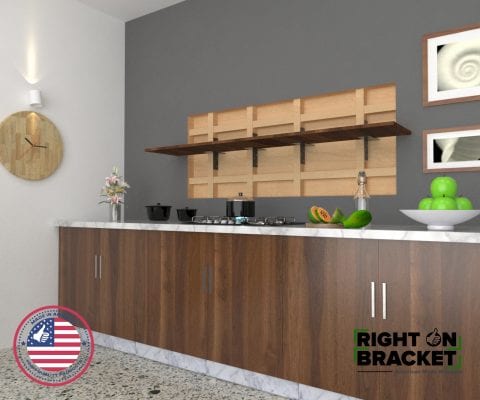 Hidden Shelf Bracket Specifications
Our standard bracket extrudes 9 and 3/4 inches from the mounting plate and requires six screws to mount. The mounting plate is 2 1/2 inches wide, stretching across from the stud. The mounting plate is 3/16 inches thick and has a slot milled out welded to afix the mounting bracket and to give an extra sturdy base for best in class weight support.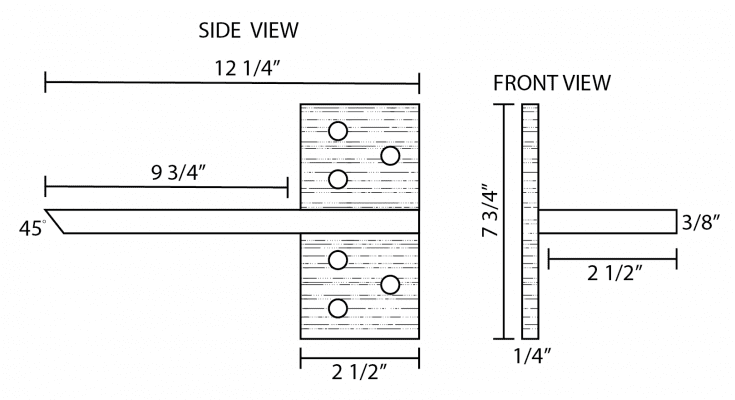 Questions About Hidden Brackets?
All our shelf supports are manufactured and shipped next day from our warehouse here in the USA we also take custom orders to fill your unique needs when it comes to brackets. We will honor any return as long as the products are returned within 30 days of purchase. If there is any questions please feel free to contact us us from the Contact Us a page